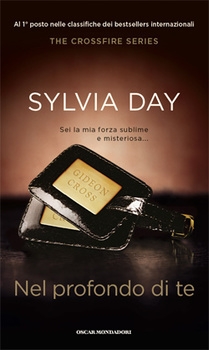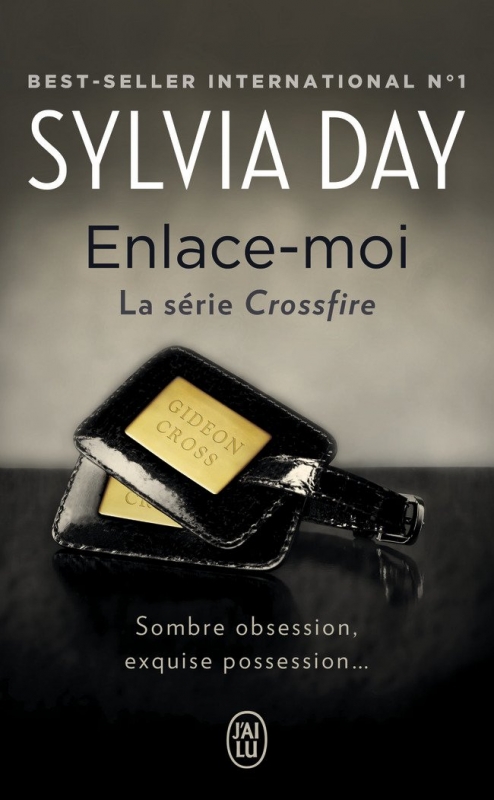 *
Étiquette du livre
-
Titre original :
Entwined With You
(2013)
-
Titre français :
Enlace-Moi
(2013)
-
Auteur :
Sylvia Day
-
Maison d'édition originale :
Penguin Books
-
Maison d'édition française :
J'ai Lu
- Grand format, 356 pages (VO)
-
Note personnelle :
17/20
-
Achat :
7€70 (Fnac)
*
Quatrième de couverture
From the moment I first met Gideon Cross, I recognized something in him that I needed. Something I couldn't resist. I also saw the dangerous and damaged soul inside—so much like my own. I was drawn to it. I needed him as surely as I needed my heart to beat.
No one knows how much he risked for me. How much I'd been threatened, or just how dark and desperate the shadow of our pasts would become.
Entwined by our secrets, we tried to defy the odds. We made our own rules and surrendered completely to the exquisite power of possession…
*
Contexte de lecture
Cette lecture entre dans le cadre du
Challenge Read In English
, et aussi dans le challenge
Compte tes pages
.
*
Avis
Voici enfin ma chronique sur le tome 3 de Crossfire, j'ai finalement résussi à le finir, malgré la folie de mes deux dernières semaines entre boulot et compagnie ! Pour tout vous dire, je reste sur ma faim avec ce troisième tome, heureusement qu'il y a le quatrième qui sort le 18 novembre, j'ai hâte de le trouver en librairie...
Les personnages deviennent plus profond et les secrets ne sont presque plus entre Gideon et Eva, Cela les renforce et on ressent la solidité du couple à travers les pages. Pour ne pas faire trop de spoilers, je dirais que la relation entre Eva et sa mère devient de plus en plus compliquée, celle avec Cary ressent de l'éloignement involontaire pendant que celle avec Gideon devient plus importante au détriment des autres.
J'ai adoré ce tome, mais on sent que l'histoire a encore plein de choses à nous raconter, et le dénouement n'en est pas vraiment un, alors vivement la suite ..!
*
Citations
"- Has that lines ever worked for anyone ?"
"- I'm not feedeng you lines. I mean every word." Eva to Gideon

"- Day One of my life was the day I met you." The words hit me like a blow. I swallowed hard and whispered, "Okay, that's a winner. You can put in." Gideon to Eva

"Who cares about wine and roses ? Anyone can do that. Showing somebody you can't live without them ? That's romance." Eva to Mark

"You'll never lose me, angel," he vowed. "Wherever you go, however far, I'll be right here with you." Gideon to Eva