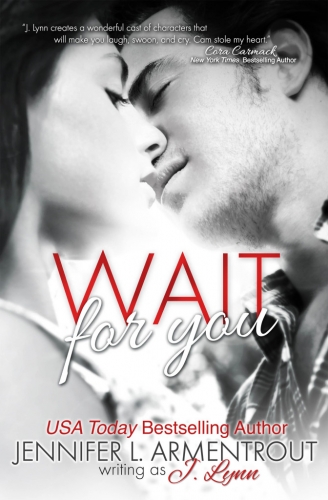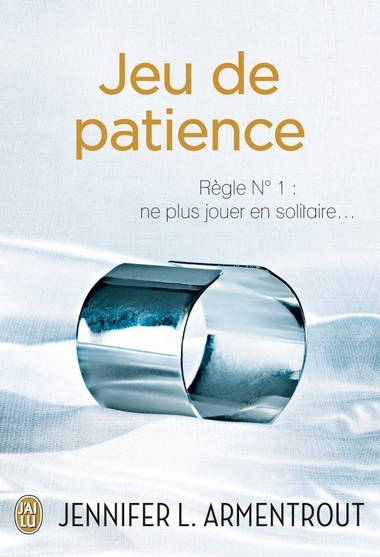 *
Étiquette du livre
-
Titre original :
Wait For You
(2013)
-
Titre français :
Jeu de patience
(2014)
-
Auteur :
Jennifer L. Armentrout
-
Maison d'édition originale :
Harper
-
Maison d'édition française :
J'ai Lu
- Grand format, 446 pages (VF)
-
Note personnelle :
18/20
-
Achat :
13€ (Fnac)
*
Quatrième de couverture
The #1 New York Times and USA Today bestselling phenomenon
Some things are worth waiting for . . .
Traveling thousands of miles from home to enter college is the only way nineteen-year-old Avery Morgansten can escape what happened at that fateful Halloween party five years ago—an event that forever changed her life. What she never planned on was capturing the attention of the one guy who could shatter the precarious future she's building for herself.
Some things are worth experiencing . . .
Cameron Hamilton is six feet, three inches of swoon-worthy hotness, com-plete with a pair of striking blue eyes and a remarkable ability to make Avery want things she believed had been irrevocably stolen from her. Getting involved with him is dangerous. Yet ignoring the simmering tension that sparks between them—and brings out a side of her she never knew existed—is impossible.
Some things shouldn't be kept quiet . . .
But when Avery starts receiving threatening e-mails and phone calls, she's forced to face a past she wants to keep buried and acknowledge that someone is refusing to allow her to let go of that night when everything changed. If the devastating truth comes out, will she resurface with one less scar? And will Cam be there to help her?
And some things are worth fighting for . . .
*
Contexte de lecture
Cette lecture entre dans le cadre du
Challenge Read In English
.
*
Avis
Lu entre le 1er et le 8 Octobre, pour 332 pages, c'est énorme pour moi! Mais bon il faut dire que je n'avais pas lu en VO depuis quelques années... Cependant ça fait du bien de s'y remettre.
J'ai bien aimé l'histoire d'Avery, qui fait tout pour fuir ses problèmes et qui s'embourbe encore plus. Ça m'a rappelé une personne que j'ai connu il y a de cela quelques années en arrière...
Sa relation avec Cam est touchante, et je n'ai pas eu ce sentiment de déjà vu, de réchauffé... Tout le processus de séduction et de mise en abîme des secrets de l'un et de l'autre m'a réellement plu. Tout comme le style fluide de l'auteure et c'est donc avec joie que je vais continuer sur ma lancée en lisant le tome 1.5.
*
Citations
"– I'm beginning to think that cookies is a code word for something else.
– Maybe it is. [...] And just think about it. If cookie was a code word, whatever it symbolizes, it's been in your mouth, sweetheart." Avery to Cam